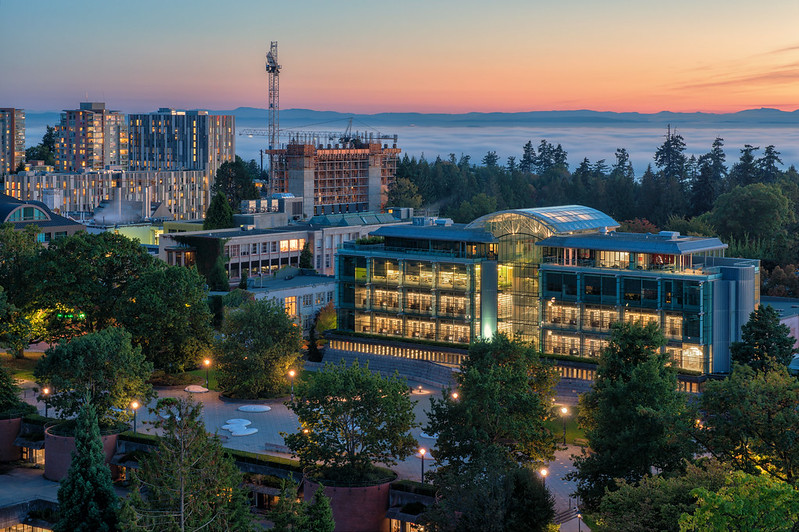 Welcome to the August issue of GradProspect, the newsletter for prospective students on UBC's graduate programs. This month, we have lots of advice to get your grad school application moving! Including how to understand specific program requirements and how to reach out to prospective supervisors.
We also hear from faculty on what they're looking for in a grad school application and get some application tips from our Graduate Student Ambassadors. Plus we celebrate UBC's Olympians and their achievements in Tokyo as well as hear the latest news from across UBC. 

Understanding program application requirements 
At the graduate level, the application requirements and process are different for each program. It's important to familiarize yourself with the requirements and process for your program or programs of interest early, and plan your time accordingly.
Access more than 300 graduate degree programs through our Graduate Degree Programs page. Once you are on a program's page navigate to the Admissions Information & Requirements section to check your eligibility, review application deadlines, see details on how to prepare your application and access the online application. Search our programs.

How should applicants approach prospective supervisors?
For many research-based programs at UBC, you will need to secure the support of a faculty member to supervise your research before applying. We've reached out to faculty members across disciplines and asked them how prospective students can best approach them as a potential supervisor. Read their advice.
Plus, be sure to use our Research Supervisors page to search for faculty members whose research aligns with your interests. We'll also be talking about 'reaching out to supervisors' in our Applying to Research-Based Programs webinar on August 17. 

Ask an ambassador 
Hear some advice from successful applicants to UBC's graduate programs, as our ambassadors give advice for a strong graduate school application.

What are faculty looking for in a graduate school application?
Faculty members read hundreds of applications every year. So, what do they look out for? We reached out to faculty members across disciplines and asked them for you! A solid academic background, research experience, passion, and a tailored introductory email were all on this list. Learn more and remember to use our supervisor search to find out about our faculty and their research.  Read more.

Application advice – upcoming online info sessions 
We have four webinars coming up in August featuring faculty, staff, and students from across the UBC grad school community.
Great Grad School Applications – Tuesday, August 10. 10 am - 11am (PDT)
Applying to Research-Based Programs – Tuesday, August 17. 10 am - 11 am (PDT)
Applying to Course-Based and Professional Programs – Thursday, August 19. 10 am - 11 am (PDT)
PhD Funding Opportunities – Tuesday, August 31. 10 am - 11 am (PDT)

UBC Olympians
There are more than 40 UBC students and alumni competing at the Olympics in Tokyo at the moment. Swimmer Marcus Thormeyer will start his PhD in Zoology shortly, and Master of Management graduate John Gay competed in the 3000 meter steeplechase final.
Over the years UBC athletes have won more than 60 medals at the Olympics and they are contributing to Team Canada's medal haul this time around. One example is incoming undergraduate student Kayla Sanchez (below) who swam the leadoff leg of the women's 4x100m freestyle relay as Canada captured the silver medal in Tokyo. 


Latest graduate community news
This month we celebrate our doctoral students who received Vanier Canada Graduate Scholarships and our Postdoctoral Fellows who received Banting Fellowships. We hear about how scientists led by UBC PhD student Sofia Fatigoni have captured the most detailed radio image of the Andromeda galaxy to date. We also learn how UBC researchers are measuring the terrible impacts on marine life of the recent heatwave in the Pacific North West. Read more.