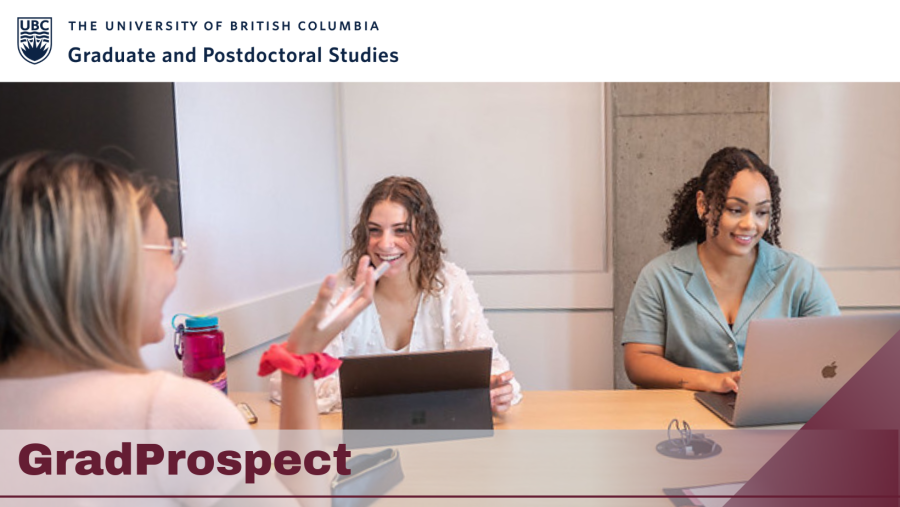 Welcome to the April issue of GradProspect, the newsletter for prospective students on UBC's graduate programs. This month, we encourage you to begin your #UBCGradJourney, invite you to check out UBC Vancouver's cherry blossoms and hear lots of faculty application advice on our new application advice page. 
Plus you can sign up to our upcoming online sessions, hear the latest news from across campus and more!
Begin your #UBCGradJourney
Whichever stage of the decision or application process you are at you can begin your #UBCGradJourney by learning more about Vancouver and UBC's Vancouver campus. Vancouver is situated on the traditional territories of the Musqueam, Squamish, and Tsleil-Waututh peoples. Specifically, the UBC Vancouver campus is situated on the traditional territory of the Musqueam people. 
Learn about the land in which UBC Vancouver is located as well as the climate, culture & lifestyle, housing, food and much more on our Life in Vancouver page. Plus check out our social channels for more #UBCGradJourney stories and content. 

Facebook | Twitter | LinkedIn | YouTube | Instagram
New application advice page
Watch all of our latest application advice videos from UBC faculty members in one place! On our new application advice page you'll find advice on key aspects of the application such as references, the statement of interest and how to reach out to a supervisor. 
Cherry blossoms at UBC Vancouver
Now is a wonderful time to visit UBC Vancouver as spring arrives and cherry blossoms bloom across campus. In fact, our Vancouver campus boasts around 20 varieties of cherry blossoms. Even if you can't make it in person check out the link below to get a feel for the campus and see some beautiful cherry blossom pictures.  

Five places to see cherry blossoms at UBC Vancouver.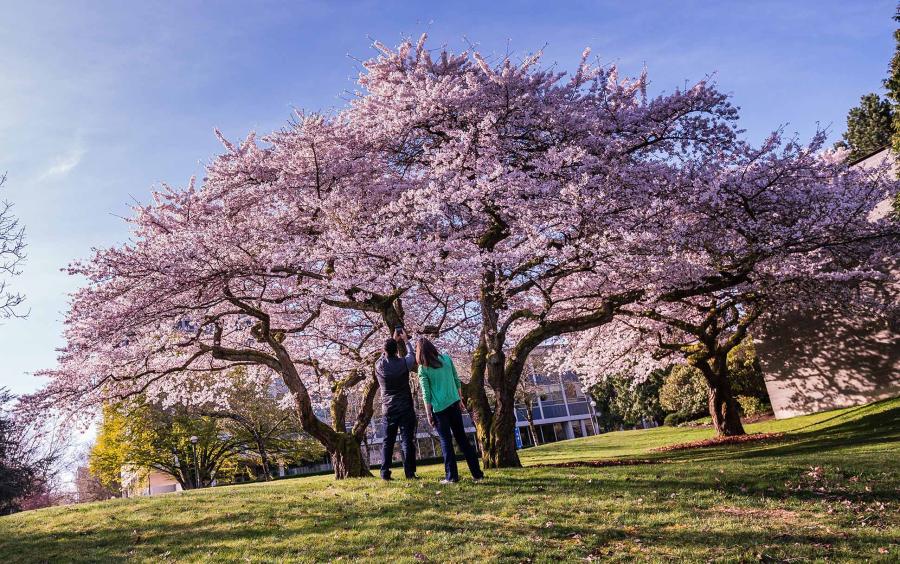 Cherry blossoms near The Chan Centre for the Performing Arts. Photo credit: UBC Brand & Marketing
 
Upcoming applicant advice sessions
Connect with us online at one of our upcoming sessions taking place on Instagram, LinkedIn and Zoom. 
Applying to grad school at UBC
April 26 at 10 AM (LinkedIn and Zoom)
In this session, we'll break down the graduate school application at UBC. Explain the process, key application elements and provide some tips on strengthening your application. Plus we'll answer your questions.
AMA session on references for your grad school application 
May 5 at 10 AM (Instagram)
The statement of interest (SOI) is an essential part of a graduate school application. In this AMA, we take a closer look at the statement and provide advice on how to make yours as strong as possible. Join us on Instagram and have your SOI questions answered.

 

Herring fishery research at Fishermen's Wharf, Granville Island in Vancouver.
Photo credit: Paul Joseph / UBC Brand & Marketing

 
Latest graduate community news
This month we hear about UBC's new food processing plant. Learn about fascinating microbiome research and how a UBC psychology professor used AI to develop a psychological test.
Read the latest news.
 
Program Spotlight – Master of Science in Bioinformatics 
The Master of Science (MSc) in Bioinformatics is an interdisciplinary program that combines the application of computer technology to the management and analysis of biological data. The program's innovative partnership with Simon Fraser University and the BC Cancer Agency allows students access to top experts in the field of bioinformatics, exposure to original research and opportunities to complete significant practical work on real bioinformatics problems.
Read more on the Master of Science in Bioinformatics program page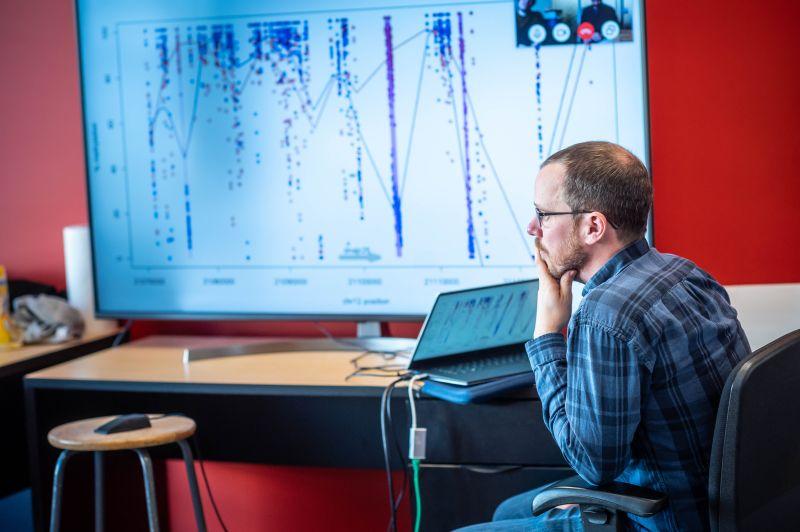 Download our Graduate School Application Guide
Our 37-page guide works to demystify the graduate application process and provide some practical advice to help make your application as strong as possible, whichever program or university you're applying to. Download.
Research projects, programs, and supervisors recruiting students 
Visit our research projects page to review open research projects and faculty recruiting students. Below is a selection of projects and programs actively recruiting. 
Follow our step-by-step approach to applying
If you are applying to graduate school at UBC, be sure to familiarize yourself with the process. Our website is packed with useful application information. A great place to start is our Application & Admission page, where you will find key steps to take before and during your application. Also, be sure to download our Application Guide, which is packed with useful advice on putting together a grad school application.