Welcome to April's issue of GradProspect, the newsletter for prospective students on UBC's graduate programs. 
This month we celebrate UBC's Three Minute Thesis winners. We invite you to follow our new LinkedIn page where you'll find lots of application advice, plus research and program opportunities. We also meet some of our current graduate students, hear the latest news from across UBC and more.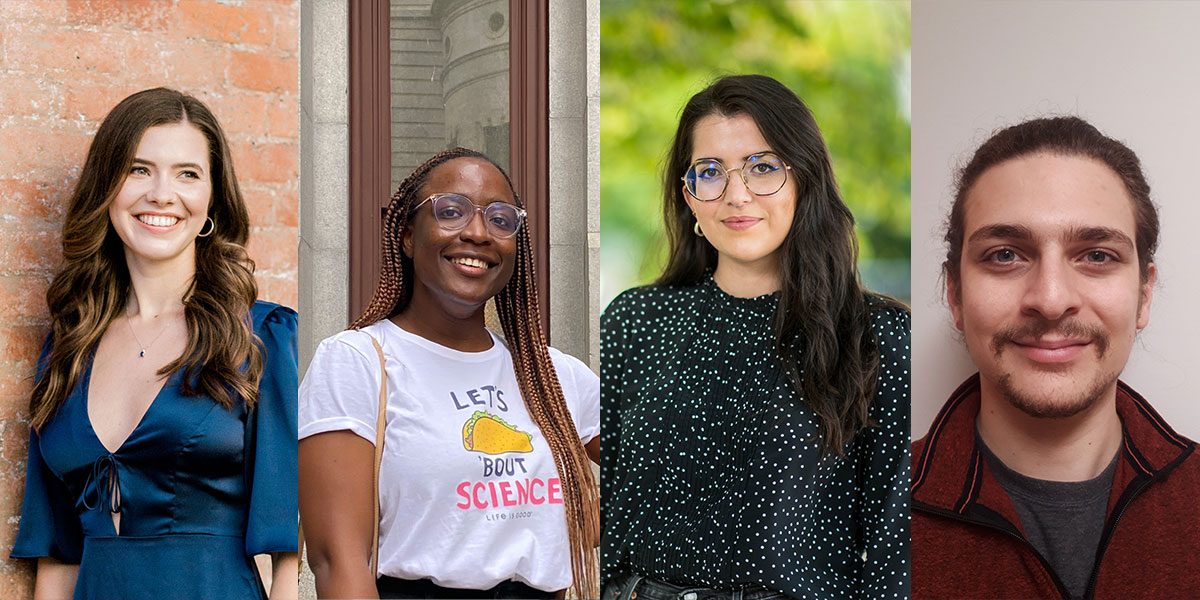 UBC's Three Minute Thesis Winners
As a graduate student at UBC you'll have the exciting opportunity to enter The Three Minute Thesis (3MT) event: an academic competition that assists current graduate students with fostering effective communication skills. Participants have only three minutes to explain the breadth and significance of their research project to a non-specialist audience.
Last week, ten UBC graduate students took the virtual stage in this year's UBC 3MT final. Their research touched on topics such as lung cancer, human stem cells, sexual pain, honey bees and infant gut microbiomes.
The judges agreed that their research was impressive and that it took careful deliberation to declare the final results – four winners. Read their stories and watch their amazing presentations below.
First place (and people's choice award)
Emilie Carpentier, PhD in Physics
Liver cancer? No need to hold your breath for a cure!
Second place
Mopelola Akinlaja, PhD in Biochemistry and Molecular Biology
A peek into the honey bee gut: Understanding Nosema infection in honey bees. 
Third place (tie)
Iciar Fernandez Boyano, PhD in Genome Science and Technology
Making sense of preeclampsia where it begins: in the placenta.
&
Nicolas Pereyra, MSc in Biochemistry and Molecular Biology
Modified platelet storage devices to improve quality during storage.
Read more on UBC's 3MT Competition
We've recently launched the UBC Graduate Studies LinkedIn page. This page will be a little different from our other social channels as it will be more focused on prospective students with a spotlight on career outcomes and progression. We'll be providing applicant advice, alumni stories, program opportunities, research project opportunities and inspiration for prospective grad students like you. Follow us on LinkedIn.

Spring has sprung at UBC Vancouver
Spring is a beautiful season at UBC's Vancouver campus, it's the perfect time to stroll around: there's something in bloom almost everywhere you look. Vancouver is one of the best places globally to view cherry blossoms, and the campus boasts more than 20 varieties. Check out our 5 Places to See Cherry Blossoms at UBC Vancouver and enjoy some pictures of our campus in bloom. 
Ask an Ambassador
This month we revisit an Ask an Ambassador video in which some of our ambassadors remember their experience of moving to Vancouver and provide some useful tips. If you are an international student joining UBC later this year be sure to refer to UBC's Travelling to Canada page.
Latest graduate community news
This month we hear how Indigenous stories reveal the science of the world around us. Learn about UBC's Research Excellent Clusters for 22/23 and celebrate Dr. Pieter Cullis, who has been named a 2022 Canada Gairdner International Award laureate for his pioneering work that enables mRNA therapeutics such as the highly effective COVID-19 mRNA vaccines. Read more. 
Equity, Diversity, and Inclusion at UBC Vancouver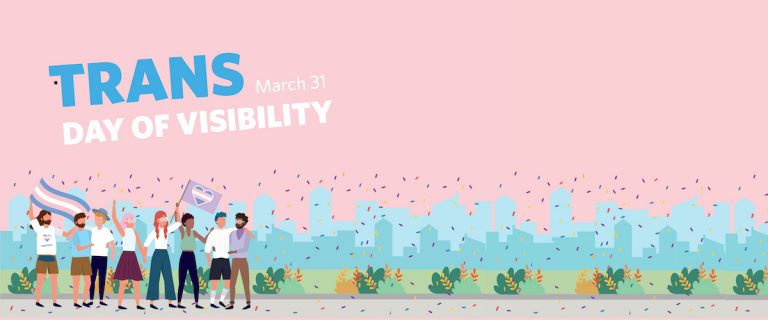 At the end of last month, we celebrated Trans Day of Visibility, a day to intentionally celebrate the achievements and contributions of transgender and gender diverse community members while also putting a spotlight on the work that remains to be done to eliminate discrimination and remove systemic barriers.
UBC's Equity and Inclusion Office put together a collection of resources, including ways to connect for UBC Trans and Gender Diverse Community Members and three videos exploring the experiences of trans people. Read more.
Research projects, programs, and supervisors recruiting students 
Visit our research projects page to review open research projects and faculty recruiting students. Below is a selection of open research positions at the MSc and PhD levels. 
Meet our graduate students 
Hearing the stories and experiences of graduate students and alumni can provide great insight and help with decisions around whether to study at the graduate level and what that could look like for you. On our website you'll find hundreds of student and alumni stories.
Anudeep Dewan (Kathmandu, Nepal)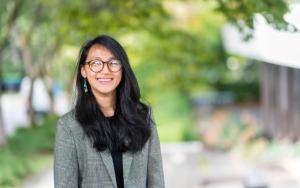 Doctor of Philosophy in Anthropology (PhD)
"I chose to pursue my doctoral education in the Anthropology department at UBC because I saw that my research would be well supported here. It is a huge privilege to be in a program and university that is at the forefront of Indigenous Studies."  
Emilie Théberge (Toronto, Canada)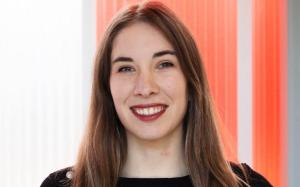 Master of Science in Medical Genetics (MSc)
"I was fortunate to have also done my undergraduate degree at UBC (BSc. 2017). From that experience, I knew that UBC had wonderful communities of like-minded researchers and clinicians with whom I knew I wanted to work with and learn from." 
Ryan Stillwagon (Calgary, Canada)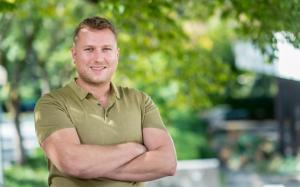 Doctor of Philosophy in Sociology (PhD)
"Meeting Kaitlyn Jaffe at the University of Chicago during my master's program drew me to apply to UBC. I knew from the work I did after my master's degree that I wanted to continue working in the fields of medical sociology and queer sexual health."  
Follow our step-by-step approach to applying
If you are applying to graduate school at UBC, be sure to familiarize yourself with the process. Our website is packed with useful application information. A great place to start is our Application & Admission page, where you will find key steps to take before and during your application. Also, be sure to download our Application Guide, which is packed with useful advice on putting together a grad school application.