Imposter Phenomenon
Offered by
Graduate Pathways to Success and UBC Counselling Services
Registration Opens
Saturday, 15 April 2023 - 9:00am
Do you ever feel like to you don't belong in grad school?  Have you ever downplayed your accomplishments? This interactive workshop will be facilitated by staff from UBC Counselling Services and focuses on understanding and managing feelings of the imposter phenomenon.
Topics covered include:
Develop a common understanding of Imposter Phenomenon
Identify how thoughts & feelings of Imposter Phenomenon impact our lives in graduate school
Learn strategies to manage Imposter Phenomenon
Know where to turn for support & resources to help with managing Imposter Phenomenon
Connect with & support one another as peers
Facilitators
Karen Flood, PhD (she/her), is a Registered Psychologist with UBC Counselling Services. In her role, she provides brief individual counselling, facilitates therapeutic and support groups and this Wellness Series, and encourages all to access Therapist Assistance Online (TAO). She is an alumni of UBC's Faculty of Education, Dept. of Educational and Counselling Psychology and Special Education.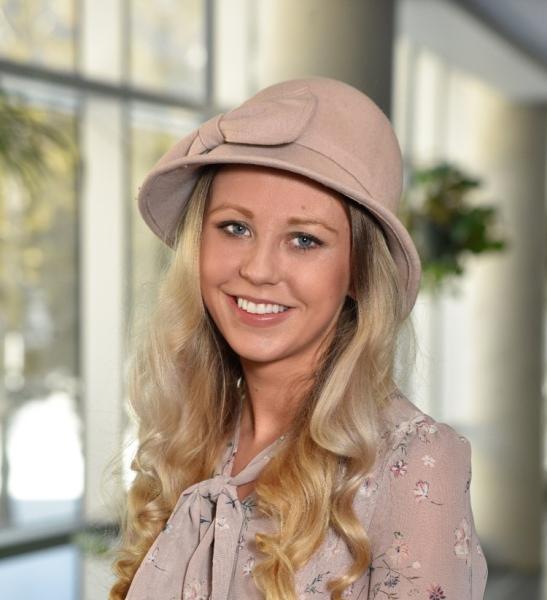 Vanessa Peynenburg, (she/her, MA) is a Pre-doctoral Intern with UBC Counselling Services and PhD candidate in clinical psychology. During her graduate studies, her research has focused on adapting online interventions such as CBT for post-secondary student populations. During the COVID-19 pandemic, Vanessa facilitated weekly online "deep dive" groups covering a number of topics related to mental health, as well as online wellness sessions for mature students.
Registration Information
General registration opens on Monday, April 15th at 9 am.
Priority will be given to UBC graduate students registered in the current academic session. After registering, you will receive confirmation email at the e-mail associated with your community.grad.ubc.ca account. If you experience any difficulty using the online registration tool, please e-mail us at graduate.pathways@ubc.ca.
Please email us if you are registered and are no longer able to attend this event.
Accessibility
If you have a disability or medical condition that may affect your full participation in the event, please email graduate.pathways@ubc.ca, 604-827-4578, well in advance of the event.