Writing with Integrity
Offered by
Graduate Pathways to Success
Communicating your research and ideas effectively and ethically requires being accurate, objective, honest, and clear. This means understanding the writing conventions of your academic discipline and being attuned to and adept at all practices that ensure those objectives are met.
This interactive workshop will:
review important ethical principles and practices in academic writing, including:

the avoidance of plagiarism,
proper citation, and
accurate representation of ideas and findings.

provide strategies for ensuring that written work meets the highest ethical standards
include examples from the social sciences/humanities and the life/physical sciences
Facilitators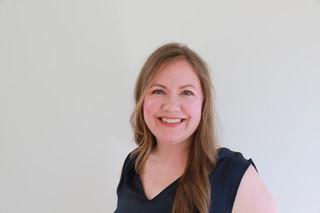 Dr. Jaclyn (Jackie) Stewart is an Associate Professor of Teaching in the Department of Chemistry and the Deputy Academic Director of the Centre for Teaching, Learning and Technology at UBC Vancouver. She teaches general chemistry, organic chemistry, and science communication. Her research interests include investigating how emotions influence learning from feedback, assessment of learning, and inclusive teaching. Starting in 2011, she worked with a team to develop the Science Writing Resources for Learning site (www.scwrl.ubc.ca) and the popular associated YouTube channel (www.youtube.com/c/UBCScienceWriting). She also co-founded UBC's Writing Across the Curriculum+ Program in the Faculty of Science.
Dr. Laurie McNeill (she/her) is Professor of Teaching in the Department of English Language and Literatures, where she teaches undergraduate courses in auto/biography, archives, and contemporary literature. Since 2015, she has been leading initiatives at UBC related to rethinking academic integrity (AI) policy, procedure, and pedagogy, including as principal investigator of "Our Cheating Heart? Changing the Conversation on Academic Integrity," a TLEF-sponsored project in first-year writing courses. Most recently, she has published the chapter "Changing "Hearts" and Minds: Pedagogical and Institutional Practices to Foster Academic Integrity" in Academic Integrity in Canada: An Enduring and Essential Challenge, edited by Sarah Elaine Eaton and Julia Christensen-Hughes (Springer, 2022). In 2022, her contributions were recognized with a Tricia Bertram Gallant Award for Outstanding Service from the International Centre for Academic Integrity.
Registration Information
General registration opens on Monday, June 27th at 9:00 AM .
Priority will be given to UBC graduate students registered in the current academic session. After registering, you will receive confirmation and additional event details within 2 - 3 business days at the e-mail associated with your community.grad.ubc.ca account. If you experience any difficulty using the online registration tool, please e-mail us at graduate.pathways@ubc.ca.
Please email us if you are registered and no longer able to attend this event.
Accessibility
If you have a disability or medical condition that may affect your full participation in the event, please email graduate.pathways@ubc.ca, 604-827-4578, well in advance of the event.