Preparing Excellent Fellowship Applications
Offered by
Graduate Pathways to Success
Registration Closed / Past Event
Writing grant applications is an important part of research and of your development as researchers. The first opportunity to put together something like a grant application for many graduate students is to apply for fellowships. But, why do these fellowships even exist? How do they relate to my time at UBC and my career? How are recipients for fellowships selected? The facilitators will provide perspective on the review process from the perspective of the committees that select fellowship recipients.
Learning Objectives:
•    Understanding selection processes
•    Strategic approaches to funding applications
•    How to think about your application as presenting an overall narrative
•    Selecting referees to ask to write letters of reference
•    Tailoring your application to particular audiences
•    Awareness of funding applications as a continuous process and motivation to start drafting applications immediately
Who should attend? 
Incoming or continuing graduate students, whether you're eligible for tri-agency fellowships or not. This is a good time to start thinking about and preparing applications generally!

Facilitators: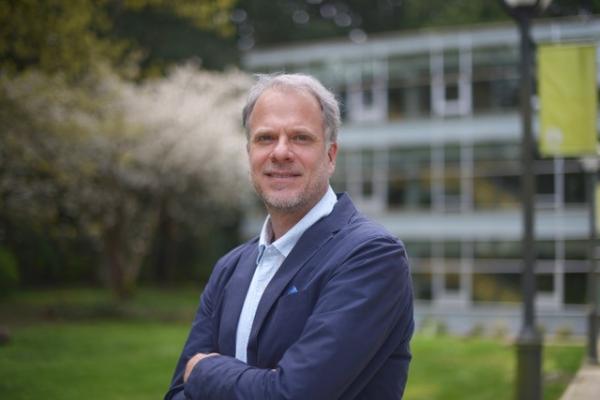 Dr. Julian Dierkes is the Associate Dean, Funding, Graduate and Postdoctoral Studies, and is responsible for providing academic leadership in graduate student funding, liaising with external agencies and donors, promoting student success in award competitions, and supporting programs in their responsibilities related to student financial support. He is an Associate Professor and Keidanren Chair in Japanese Research in UBC's School of Public Policy and Global Affairs.
Brendan Morey is the Assistant Dean, Student Administration and Awards, in the Faculty of Graduate and Postdoctoral Studies, with many years of experience overseeing scholarship competitions and collaborating with funding agencies across Canada.
 
Registration Information
General registration opens on Monday, May 31st at 3:00 PM PDT.
Priority will be given to UBC graduate students registered in the current academic session. After registering, you will receive confirmation and additional event details within 2 - 3 business days at the e-mail associated with your community.grad.ubc.ca account. If you experience any difficulty using the online registration tool, please e-mail us at graduate.pathways@ubc.ca.
DON'T BE A NO-SHOW: Please email us at least 24 hours prior, if you are no longer able to attend this event.  If available, we can provide you with resources related to the session topic when you cancel. 
Accessibility
If you have a disability or medical condition that may affect your full participation in the event, please email graduate.pathways@ubc.ca, 604-827-4578, well in advance of the event.