COVID-19 and its Impact on the Labour Market
Offered by
Graduate and Postdoctoral Studies
Registration Opens
Monday, 14 June 2021 - 9:00am
The COVID-19 crisis has led to great uncertainty around the job market and the availability of work for advanced degree holders from across multiple sectors. Join Pedro Antunes, Chief Economist for the Conference Board of Canada, for a webinar on the current state of the labour market in Canada and beyond and how COVID-19 may continue to impact the labour market and economy in the weeks, months and years to come.
Facilitator: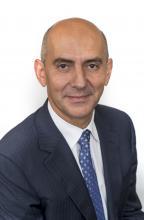 Pedro Antunes, Chief Economist, The Conference Board of Canada,  is the thought leader and spokesperson for the Conference Board's suite of economic forecast products, as well as other reports and economic indicators that relate to Canada and its regions. Mr. Antunes has provided expert testimony before parliamentary committees. He makes numerous presentations on economic topics and dialogues with Canadian leaders, the public and media about issues important to Canada.
Mr. Antunes joined the Conference Board in 1991 after working with the Canadian Forecasting Group at the Bank of Canada. In addition to his contribution to regular forecast products, Mr. Antunes led research on the impact of demographic change on the financial sustainability of public health care, productivity and other issues affecting the long-term economic growth for Canada and its provinces. He also worked on several international projects, helping decision-makers in Tunisia, Morocco, Jordan and Ukraine develop appropriate forecasting and policy analysis tools.
Pedro is fluent in both official languages. He is married with one son and enjoys hikes with his dog and playing soccer.
Mr. Antunes holds an M.A. (Economics) from Queen's University and a B.A. (Honours Economics) from Bishop's University.
Registration Information
Registration opens on Monday, June 14th at 9:00 AM PDT.
Priority will be given to UBC graduate students registered in the current academic session. After registering, you will receive confirmation and additional event details within 2-3 business days. If you experience any difficulty using the online registration tool, please e-mail graduate.pathways@ubc.ca.
NOTE: Postdoctoral Fellows who would like to attend this session need to register through the Postdoctoral Fellows Office. 
DON'T BE A NO-SHOW: Please email us at least 24 hours prior, if you are no longer able to attend this event.  If available, we can provide you with resources related to the session topic when you cancel. 
Accessibility
If you have a disability or medical condition that may affect your full participation in the event, please email graduate.pathways@ubc.ca, 604-827-4578, well in advance of the event.