Interviews
Offered by
Graduate Pathways to Success and Centre for Student Involvement and Careers
Registration Closed / Past Event
Interviews are one of the most stressful elements in the job search process. This workshop will cover the following aspects of the interview process:
What do employers care about?
Types of Interviews
Types of questions you can expect and strategies for answering them
Tips and strategies for virtual interviews
Facilitator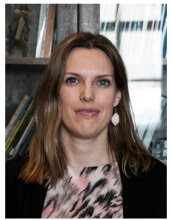 Danielle Barkley, PhD, is a Career Educator who works with the Centre for Student Involvement and Careers to support graduate students at UBC. She completed her PhD in English literature at McGill University and has previous experience as a university instructor and writing consultant.
Registration Information
Registration opens on Tuesday, May 25th at 9:00 AM PST. 
Priority will be given to UBC graduate students registered in the current academic session. After registering, you will receive confirmation and additional event details within 2-3 business days. If you experience any difficulty using the online registration tool, please e-mail graduate.pathways@ubc.ca.
NO-SHOW PENALTY: If you register and do not attend or cancel less than 24 hours prior, it may affect your eligibility to join future events. To avoid this no-show penalty, please cancel at least two business days in advance by e-mailing graduate.pathways@ubc.ca
Accessibility
If you have a disability or medical condition that may affect your full participation in the event, please email graduate.pathways@ubc.ca, 604-827-4578, well in advance of the event.