Panic to Power
Date & Time
Tuesday, 18 February 2020
Location
Thea Koerner House, 6371 Crescent Road, Point Grey Campus
Offered by
Graduate Pathways to Success and Centre for Student Involvement and Careers
Registration Closed / Past Event
Are you feeling uncertain or worried about getting experiences and making connections necessary for your journey at UBC and into meaningful work? Is the stress around pursuing your goals making you feel avoidant and unmotivated rather than confident and focused? You are not alone! If your stress or nervousness is getting in your way, this workshop will offer useful information and effective coping strategies to turn your unease into motivated, productive energy that will help you approach your career development with increased comfort and confidence.
Facilitator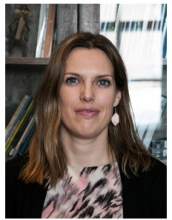 Danielle Barkley is a Career Educator who works with the Centre for Student Involvement and Careers to support graduate students at UBC. She completed her PhD in English literature at McGill University and has previous experience as a university instructor and writing consultant.
Registration Information
General registration opens on Monday, February 10 at 9:00 am.
Priority will be given to UBC graduate students registered in the current academic session. After registering, you will receive confirmation and additional event details within 2 business days at the e-mail associated with your community.grad.ubc.ca account. If you experience any difficulty using the online registration tool, please e-mail us at graduate.pathways@ubc.ca.
Accessibility
If you have a disability or medical condition that may affect your full participation in the event, please email graduate.pathways@ubc.ca, 604-827-4578, well in advance of the event.