Academic Careers Week: The Academic CV
Date & Time
Wednesday, 14 August 2019
Location
Thea Koerner House, 6371 Crescent Road, Point Grey Campus
Offered by
Graduate Pathways to Success and Centre for Student Involvement and Careers
Registration Closed / Past Event
Your CV is one of the most important components of an academic job search. If you have questions about organization, structure, or how to use the CV to highlight your accomplishments, you may benefit from this workshop. We'll cover typical sections, what makes the CV different from a business-style resume, and how to understand the ways in which the hiring committee will use the CV.
Facilitator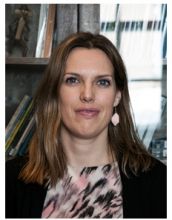 The workshop will be delivered by Danielle Barkley, PhD, UBC's Graduate Career Educator.
Registration Information
General registration opens on Monday, July 29 at 9:00 am.
Priority will be given to UBC graduate students registered in the current academic session. After registering, you will receive confirmation and additional event details within 2 business days at the e-mail associated with your community.grad.ubc.ca account. If you experience any difficulty using the online registration tool, please e-mail us at graduate.pathways@ubc.ca.
Accessibility
If you have a disability or medical condition that may affect your full participation in the event, please email graduate.pathways@ubc.ca, 604-827-4578, well in advance of the event.