Academic Careers Week: Planning for the Academic Job Search
Location
Thea Koerner House, 6371 Crescent Road, Point Grey Campus
Offered by
Graduate Pathways to Success and Centre for Student Involvement and Careers
Registration Closed / Past Event
Are you a PhD student planning to apply for academic jobs in the coming months? Have you mapped out your strategy? Applying for academic jobs is a complex process that typically happens over multiple months. This workshop will help you to understand and prepare for the application process, including typical components of an application.
Facilitator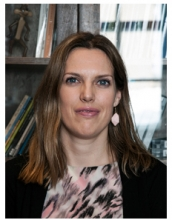 The workshop will be delivered by Danielle Barkley, PhD, UBC's Graduate Career Educator.
Registration Information
General registration opens on Monday, July 29 at 9:00 am.
Priority will be given to UBC graduate students registered in the current academic session. After registering, you will receive confirmation and additional event details within 2 business days at the e-mail associated with your community.grad.ubc.ca account. If you experience any difficulty using the online registration tool, please e-mail us at graduate.pathways@ubc.ca.
Accessibility
If you have a disability or medical condition that may affect your full participation in the event, please email graduate.pathways@ubc.ca, 604-827-4578, well in advance of the event.