Translating your Research into Policy
Location
Thea Koerner House, 6371 Crescent Road, Point Grey Campus
Offered by
Graduate Pathways to Success
Registration Opens
Monday, 8 April 2019 - 9:00am
How can you translate your research into policy?
The process begins with adapting your message to reach and connect with policy audiences. But while researchers are generally trained to communicate with colleagues, policy audiences often have very different backgrounds and expectations. This workshop will take you through the unique needs and priorities of policy audiences and help you craft your message to increase your policy impact.
Agenda
1:00 – 3:00 PM Session 1 – Understanding the Policy Landscape
3:00 – 3:30 PM Q&A Period and Break
3:30 – 5:30 PM Session 2 – Policy Communication
**Participants may choose to attend one or both sessions upon registration.
Session 1: Understanding the Policy Landscape
This session provides a general overview of policymaking processes, research roles and opportunities, and includes a 45 minute panel consisting of researchers active in policy and policy makers (stay tuned for more details on the panelists!). Researchers with little or no experience in policy communication are encouraged to attend.
Session 2: Policy Communication
This session consists of two modules: (1) Crafting your Pitch and (2) Writing a Policy Brief. Participants will learn how to design and target communication to achieve maximum impact. Researchers with some experience in policy communication are encouraged to attend.
Facilitator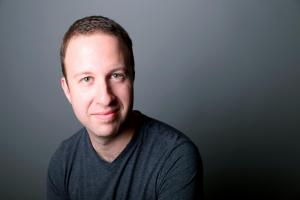 Alan Shapiro is a Vancouver-based science communicator and environmental professional with a particular interest in engaging the public and policymakers on water issues. He has taught workshops and given talks on effective communication strategies to students, researchers, and professionals across Canada. Alan is co-founder and director of Science Slam Canada – a non-profit organization focused on science communication and outreach.
Registration Information
Registration opens on Monday, April 8 at 9:00am.
Priority will be given to UBC graduate students registered in the current academic session. After registering, you will receive confirmation and additional event details within 2 business days at the e-mail associated with your community.grad.ubc.ca account. If you experience any difficulty using the online registration tool, please e-mail us at graduate.pathways@ubc.ca.
Accessibility
If you have a disability or medical condition that may affect your full participation in the event, please email graduate.pathways@ubc.ca, 604-827-4578, well in advance of the event.