Introduction to Interacting with the Media (with Expert Panel)
Date & Time
Wednesday, 13 February 2019
Location
Thea Koerner House, 6371 Crescent Road, Point Grey Campus
Offered by
Graduate Pathways to Success
Registration Opens
Monday, 4 February 2019 - 9:00am
Do you want to see your work in the news? Do you have something to say about the stories you read in the newspaper, hear on the radio, or see on television?
UBC Media Relations is holding a media training workshop for graduate students including, but not limited to, those involved with the Public Scholars Initiative and the 3MT 2019@UBC. This session will help you learn how to make your ideas and research accessible to a general audience, and provide you with simple tools to get your messages across effectively and efficiently.
The following topics will also be covered:
What makes news
Ways of engaging with the media
Interview tips and techniques
Key messages and bridging
Exercise: Develop three key messages of your own
After the workshop, a panel of subject-matter experts will speak to their personal experiences and strategies when working with the media.
Agenda
9:00 AM – 11:00 AM Introduction to Interacting with the Media Workshop
11:00 AM – 11:15 AM Break
11:15 AM – 12:30 PM Expert Panel
Workshop Presenters
The workshop will be led by Sachi Wickramasinghe and Wan Yee Lok who work in media relations for UBC Media Relations, telling the stories of UBC's talented faculty, students and staff.
Expert Panelists
Dr. Lara Boyd is a Neuroscientist and Physical Therapist at the University of British Columbia. She is a professor and has held a Canada Research Chair, a Michael Smith Foundation for Health Career Scientist award and been a Peter Wall Scholar. Dr. Boyd directs the Brain Behaviour Lab at the University of British Columbia. Her work is centered on answering the question of what limits, and what facilitates, stroke recovery. Dr. Boyd also serves as the Health Research Advisor to the Vice President for Research and is the university's delegate to the Canadians Institutes of Health Research. Her TEDx talk "After this your brain will not be the same" has over 22 million views.
Dr. Wendy A. Hall is a Professor in the UBC School of Nursing. She is the recipient of two UBC Killam Teaching Prizes, a Registered Nurses Association of BC award of excellence in Nursing Education and a College of Registered Nurses of BC award of excellence in Nursing Research. Dr. Hall received the Canadian Association of Schools of Nursing Award for Excellence in Nursing Education (Tenured) in 2016. She serves as a consultant to parents who are experiencing children's sleep problems. Her program of research focuses on the transition to parenting including building parental capacity, particularly competence and confidence, and linking parental capacity to healthy child development, particularly in the area of sleep. She has developed behavioral interventions to assist parents to manage children's sleep problems. Dr. Hall has also undertaken work in the area of childbirth fear and respectful maternity care. She has published over 100 peer-reviewed journal articles, abstracts, and book chapters. Over the last 5 years, Dr. Hall has participated in 70 media interviews for television and radio broadcasting, newspapers and lay magazines, and websites. She has also been invited to write two pieces for the Conversation.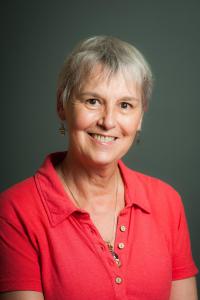 Dr. Serbulent Turan is a Political Scientist and the Public Scholarship Coordinator at the University of British Columbia. His work centers around the question of obedience to political authorities, social uprisings, and revolutions. A recipient of Killam Graduate Teaching Award and a UBC Faculty of Arts Top Instructor, Dr. Turan's work has been covered by various media including CBC's Ideas From the Trenches, and others. He has also regularly appeared on numerous shows including CBC's On The Coast, The Early Edition, and the Roundhouse Radio, as well as various podcasts such as Science-ish.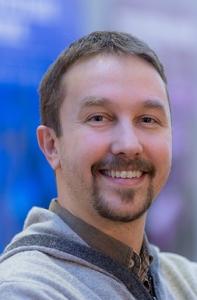 Registration Information
Registration opens on Monday, February 4 at 9:00am.
Priority will be given to UBC graduate students registered in the current academic session. Confirmation of registration will be sent within two working days. If you experience any difficulty using the online registration tool, please email graduate.pathways@ubc.ca
Accessibility
If you have a disability or medical condition that may affect your full participation in the event, please email graduate.pathways@ubc.ca, 604-827-4578, well in advance of the event.